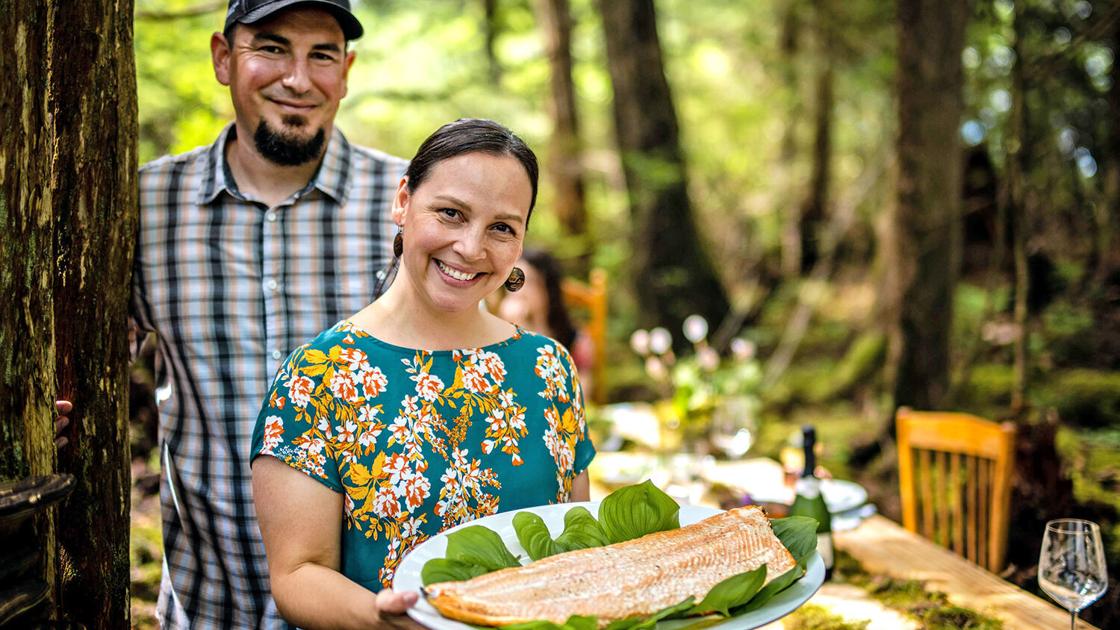 4 salmon recipes straight from the source | Feast and Field: Food Begins in the Field
Mary and Lucas Goddard each grew up in fishing communities in Southeast Alaska, the homeland of the Tlingit people. Mary is Kaagwaantaan, an Eagle from the Brown Bear clan. Lucas is Kik.sadi, a Raven from the Frog clan. They met working at a restaurant kitchen in Sitka, and now they work together in their own kitchen, crafting amazing meals from scratch based on indigenous values.  
Mary started Forest Fresh Alaska, a forest-to-table cooking blog, to help people unlock the potential of local food and ingredients from right outside their doorstep. 
Her mission gained urgency when the COVID-19 pandemic hit. When shortages in the grocery supply chain hit Alaska, the importance of being able to harvest and eat close to home hit Goddard in a new way. She recalls family stories of the past, when people went hungry even while living in an environment she feels is rich with food and resources.
"People need to know what's out there," she says, "in case we need to rely on it."  
Mary and Lucas work on recipes combining traditional and unusual local ingredients deployed in delicious, contemporary ways. Here she shares some of her favorite wild salmon recipes, each incorporating a different type of salmon or cooking method to take advantage of delicious and nutritious salmon year-round.
With our weekly newsletter packed with the latest in everything food.