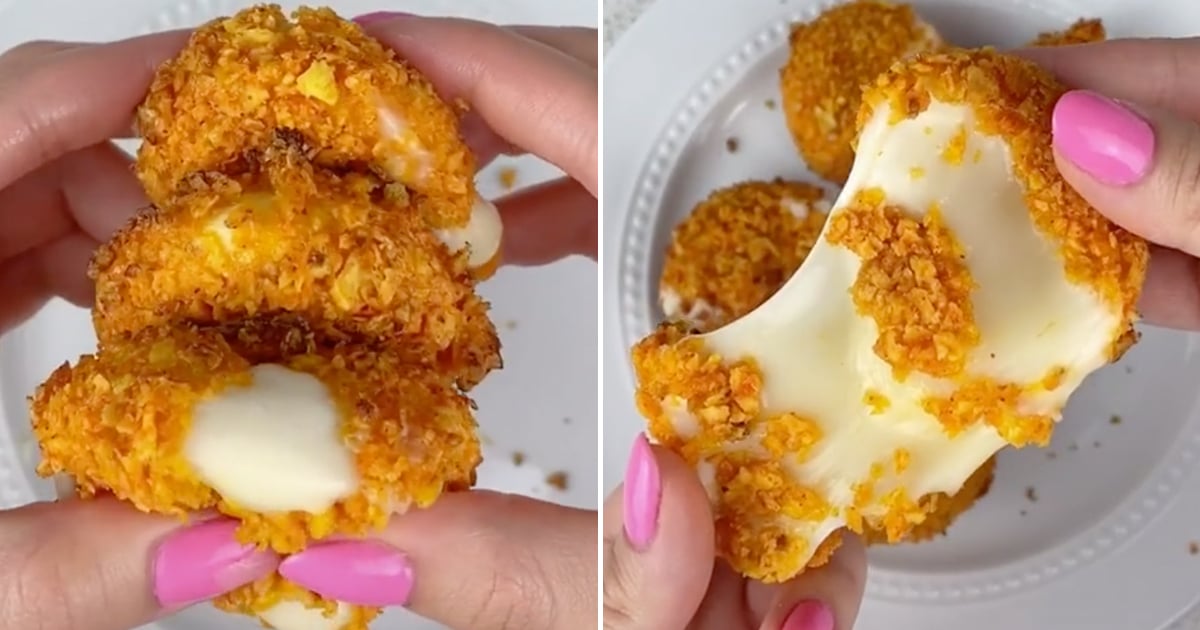 Air Fryer Doritos-Crusted Babybel Cheese | TikTok Recipe
Crispy on the outside and gooey in the middle, mozzarella sticks are the ultimate restaurant appetizer, if you ask me. But TikTokers are testing my snack loyalty by air frying mini Babybel cheese wheels coated in a crunchy Doritos crust, and the results are cartoon-level ooey gooey. The recipe involves rolling an unwrapped Babybel cheese in flour, coating it in egg wash followed by crumbled Doritos, and repeating the last two steps to double-batter the gouda. After the cheese is coated, all you have to do is pop it in the air fryer, spray it with some cooking oil, and let it cook for about five minutes. The final step is to wait for it to cool long enough so you don't burn your taste buds, and I might have trouble with this one.
Some TikTok users have gotten especially creative and come up with a variety of coatings for the air-fried cheese balls, including breadcrumbs, buffalo sauce, potato chips, cornflakes, and more. Once they're finished frying, you can enjoy them with ketchup, ranch dressing, marinara sauce, or your favorite dip. Keep reading to find out how to make your favorite air-fryer Babybel cheese recipe, and check out this easy recipe for three-ingredient air-fryer tortilla chips to snack on while you read.