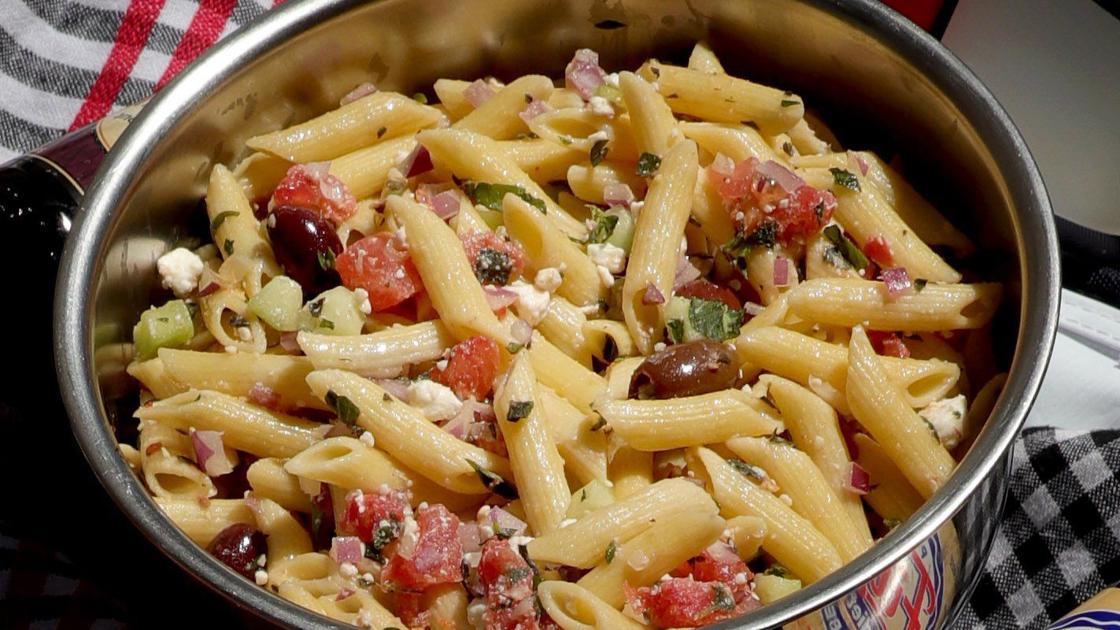 Picnic potluck: 6 simple, classic recipes | Food and cooking
1½ pounds boneless, skinless chicken breast
2 tablespoons fresh lemon juice
2 teaspoons Dijon mustard
2 ribs celery, chopped fine
1 cup seedless red or green grapes, halved
1 cup apple, cut into ¼-inch pieces
4 green onions, sliced thin
2 tablespoons minced fresh parsley
1. Put enough water in a frying pan to just cover the chicken and heat on high until it simmers. Add chicken and cook at a gentle simmer until done, 10 to 15 minutes depending on the size of the breasts. Cut into thickest part of chicken to determine doneness.
2. Season with salt and pepper, and refrigerate until chilled, about 30 minutes.
3. Meanwhile, toast the almonds in a skillet over medium heat until golden and fragrant, about 4 minutes; set aside. Mix together the mayonnaise, lemon juice, mustard, curry powder, ½ teaspoon salt and ¼ teaspoon pepper, and refrigerate until needed.
4. Cut the chilled chicken into ¼-inch pieces and toss with the mayonnaise mixture, celery, grapes, apples, green onions and parsley. If serving within 2 hours, stir in almonds now; otherwise stir in almonds just before serving.
5. Can be prepared up to 1 day in advance and freshened with a spoonful of mayonnaise and a squeeze of lemon juice.
Per serving: 370 calories; 23g fat; 3g saturated fat; 90mg cholesterol; 29g protein; 12g carbohydrate; 7g sugar; 3g fiber; 633mg sodium; 62mg calcium
Adapted from "The America's Test Kitchen Family Cookbook"