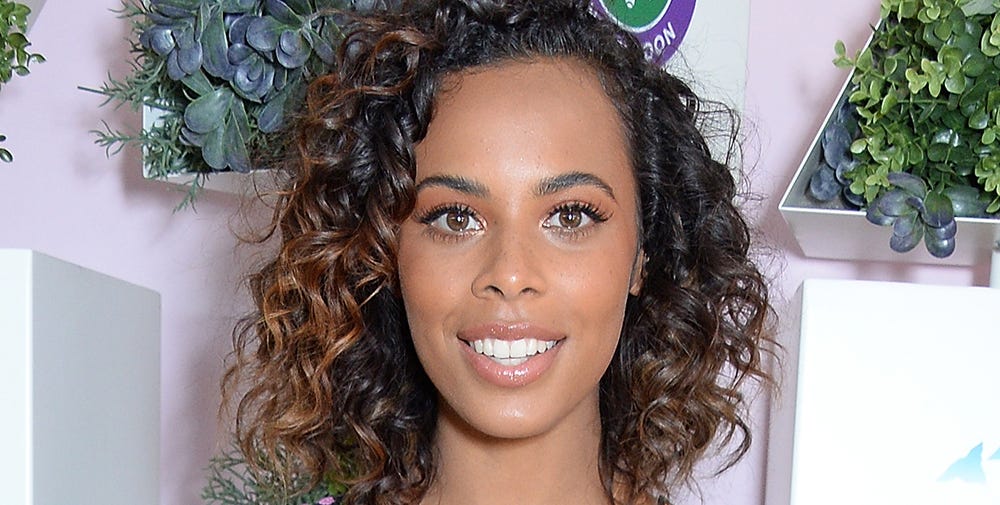 Rochelle Humes has turned her go-to recipes into a cook book for young families
Rochelle Humes has revealed the cover of her brand new cook book! At Mama's Table: Easy & Delicious Meals From My Family To Yours is packed with the simple family recipes she uses to feed her brood with their busy schedule and all the chaos of a young family. She revealed the concept came about when she began writing down the family recipes for her kids to have when they grow up.
She shared the cover of the new book to her instagram captioning the post: "At Mama's Table..🍴🍝🥄 OMG – Yessss it's finally happened..and it's all because of YOU!! My first ever Cook Book 😱
"Over the first lockdown while we all had a lot of time on our hands, a friend said to me that I should start writing down all of my recipes for my kids…because one day they'd really appreciate it…Soooo that's exactly what I did…"
This content is imported from Instagram. You may be able to find the same content in another format, or you may be able to find more information, at their web site.
Glowing on the cover with some fresh and tasty food in front of her, Rochelle's followers will be more than used to her sharing her feasts and recipes on her Instagram stories. Her roast dinners are a wonder!
She continued in the caption to explain how her followers on social media helped shape the book: "What I didn't realise was that you would all love it as much as they [her kids] would… honestly you're all so supportive of me 😭 I get SO many messages daily asking how I've made dinner or what my hacks are getting veggies down my babies and for my weaning tips… well now you have all the answers."
If she has the answers to getting kids to eat veg… sign us up for three copies.
The book is out on 14 October and is available to pre order now on Amazon.
She also promises dishes the whole family will enjoy that are quick, healthy and simple. Telling followers: "This book (like my cooking) has been done with SO much love from my kitchen to yours. Simple, healthy (some naughty), delicious, nutritious family meals. Time saving meals for the whole family because let's face it, we just haven't got time to be cooking something different for everyone 🤯😅"
If Rochelle has recipes that suit a weaning baby, a four year old, an eight year old and mum and dad? Then we can't wait to get our hands on a copy.
PRE-ORDER NOW At Mama's Table by Rochelle Humes is out on 14 October and available to pre order now.
---
Sign up to our newsletter to get more articles like this delivered straight to your inbox.
---
In need of some positivity? Get delicious recipe ideas, uplifting lifestyle news, and fashion and beauty tips. Make the most of your time at home and enjoy Good Housekeeping delivered directly to your door every month!
This content is created and maintained by a third party, and imported onto this page to help users provide their email addresses. You may be able to find more information about this and similar content at piano.io