It's National Fried Chicken Day and if you want to celebrate with a unique twist, this recipe is for you.
The "Pretzel Fried Chicken" recipe from food blogger Amy Erickson, of Oh Bite It, is the perfect dish to celebrate Tuesday's food holiday, or to bring along for an outdoor gathering this summer. 
In a shared blog post on Dramatic Pancake, Erickson described her recipe as "a fun twist on a summertime and picnic favorite."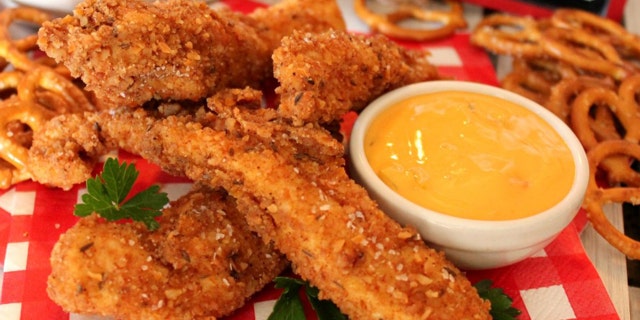 BARBECUE CHICKEN DRUMSTICKS SMOTHERED IN CHIPOTLE-BEER BARBECUE SAUCE: RECIPE
Unlike traditional fried chicken coating, Erickson's fried chicken coating is made with crushed pretzels, caraway seeds, cumin and chili powder that makes a "crispy, crunchy, spiced fried chicken that's perfect for summer days," Erickson wrote on Dramatic Pancake's post. 
If you want to enjoy
…
Read More