[ad_1]

Burgerville — Walla Walla Sweet Onion Cheeseburger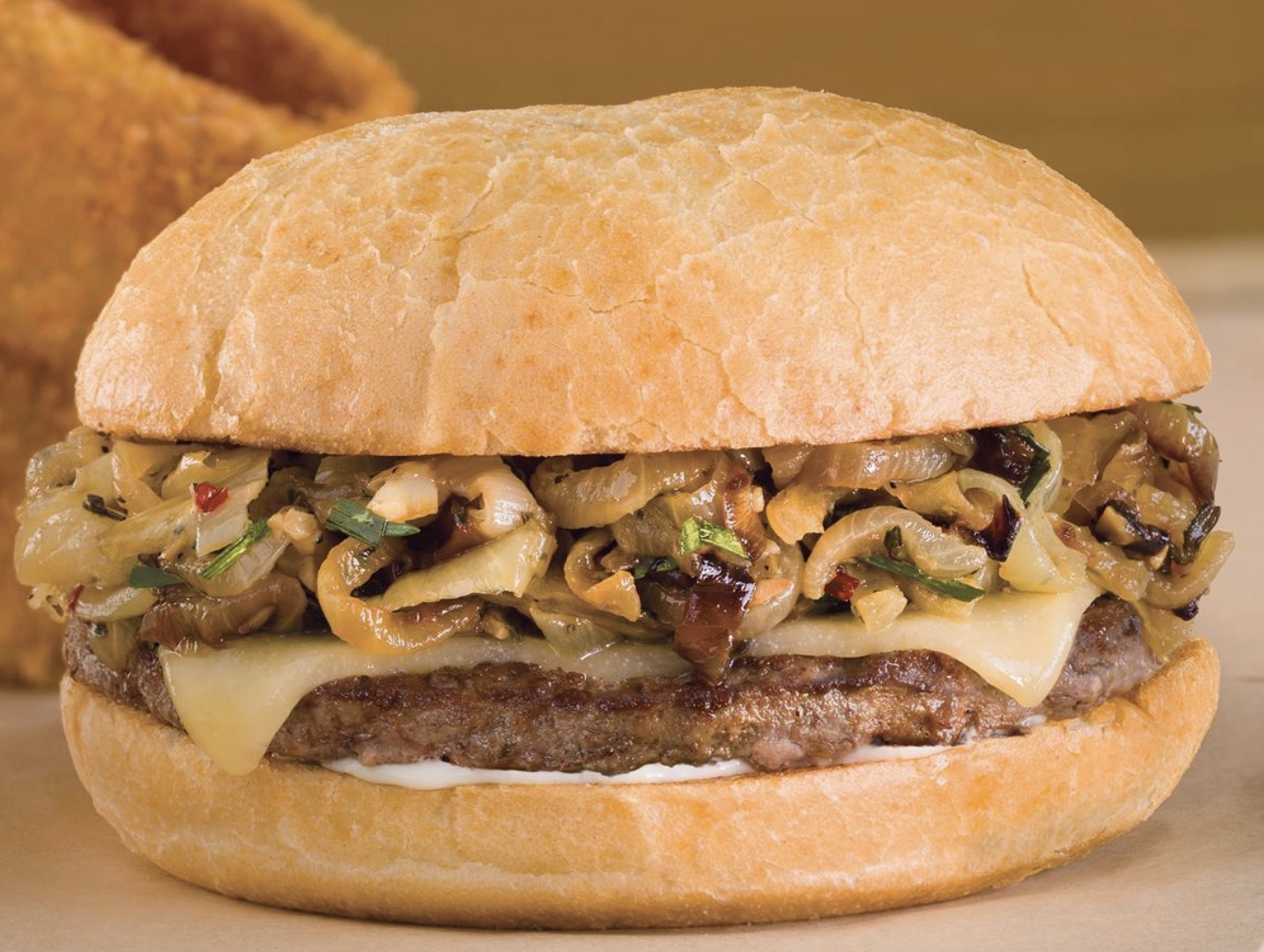 Why It's The Best Burger On The Menu:
Other fast food joints must sorta hate Burgerville. They do so much right — menu items feel bespoke, the IRL food looks like a reasonable facsimile of the items shown in their ads, and they make use of local and seasonal ingredients. For those of us in Oregon and Washington, it's more like a local burger spot that just so happens to have 47 locations.
Take the Walla Walla Sweet Onion Cheeseburger. It's made with Walla Walla, Washington's famous "sweet onions" — the highly seasonal produce that Seinfeld's famed Mackinaw Peaches were based on — along with Tillamook white cheddar cheese, garlic aoili, and a sourdough bun. That's inspired! If McDonald's used one of those upmarket items people would lose their minds. At Burgerville, they all fit in the same menu offering!
This burger is like an In-N-Out Double-Double made by a seasonality-obsessed (but talented!) hipster chef. The onions are grilled with savory herbs, the burger patty is just big enough to keep this a one-hander, and the cheese is nice and melty (and real!). Sadly, seasonality does have its drawbacks — this is really only available in July and a few weeks of August. The upside? Those dates overlap with Burgerville's similarly hyped Blackberry Shake Season!
The Bottom Line:
This burger with Walla Walla onion rings and a Blackberry Milkshake is one of the best, most deeply satisfying, unctuous meals in fast food.
— Steve Bramucci
Find your nearest Burgerville here.
Carl's Jr. — Primal Angus Thickburger with Fried Zucchini
Why It's The Best Burger On The Menu:
I'm a little frustrated with Carl's Jr because my local Carl's keeps telling me that they "can't" substitute Fried Zucchini into my Primal Angus Thickburger, which consists of a thick charbroiled Black Angus beef patty, layers of tender prime rib, sweet bbq sauce, smoked cheddar, and fried onion rings, even though they have a burger on the menu that already features the fried zucchini. They've straight up told me that it's "not possible."
[ad_2]

Source link