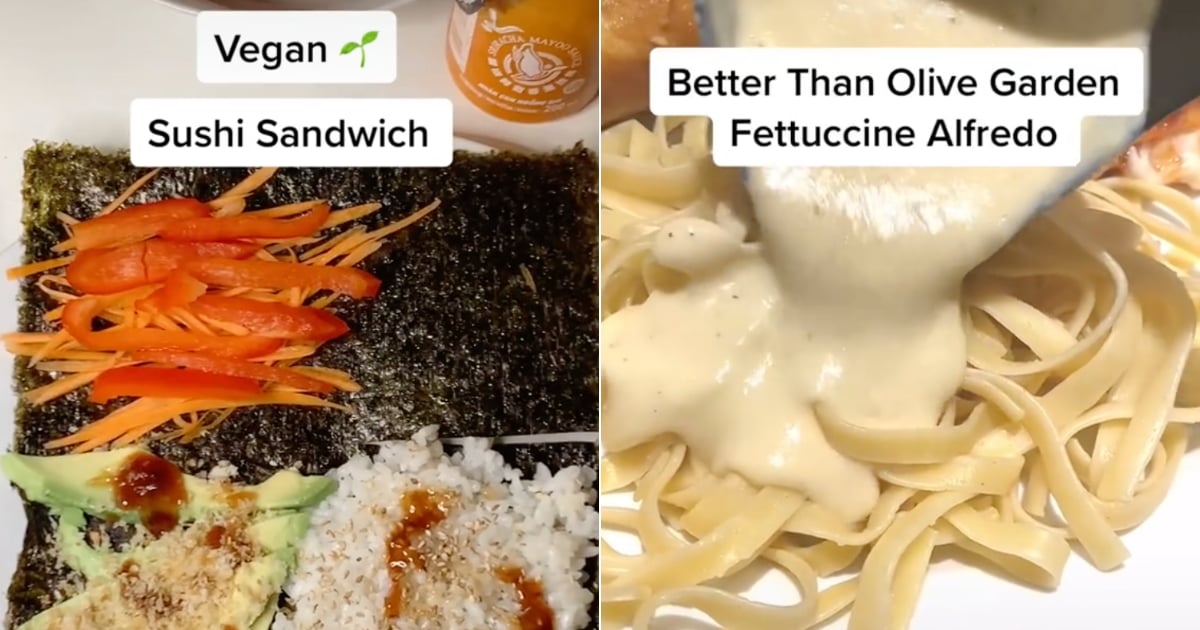 The Best Recipes From TikTok
Real foodies know that the best spot to find tried, true, and trendy recipes is on TikTok. The social media platform is home to countless hashtags that house some of the most mouthwatering recipes of all, and wow, are they good. #FoodTikTok, #foodrecipe, #ChefsofTikTok, #Blackchef, and #RecipesofTikTok contain ideas that are delicious, easy to follow, and dangerously drool-worthy. After baked feta pasta started trending on the app, it was apparent that TikTok was filled with countless other recipes that deserved the same amount of attention. From deliciously easy baked oats recipes that'll make any morning better to Disney-movie-inspired meals that are creative enough to be deemed magical, TikTok is the place to go when you want to shake things up in the kitchen.
If you're ready to try the most mouthwatering recipes out there, all you have to do is follow these ideas and get cookin'! Whether you're looking to whip up a hearty dinner to impress your favorite foodie (hello, Gigi Hadid's spicy vodka pasta) or you're in search of how to re-create the sushi sandwich that's about to take over the FYP, these recipes will give you all the inspiration you need. Check out the best recipes from TikTok, ahead.