Welcome once again to another TikTok food trend! The app has become famous for its viral dance sensations, lip-synch icons, clothing hacks, and now, food trends. The latest sensation sweeping TikTok involves food that just about everyone keeps in their pantry: ramen noodles. Whether you're eating for lunch, a snack, or breakfast, we have the scoop on how to make the TikTok ramen recipe. 
There are many variants of the TikTok ramen recipe — even one shared by Kylie Jenner.
While the exact details of its popularity are murky, fans of the platform will notice that ramen, like many other viral TikTok hacks, is pretty easy to obtain. Whipped coffee and the jalapeño challenge both involved snacks that were readily available (instant coffee, cream cheese) and unique. Now, even news platforms are trying this ramen trend, not only because it's fun, but because it tastes delicious!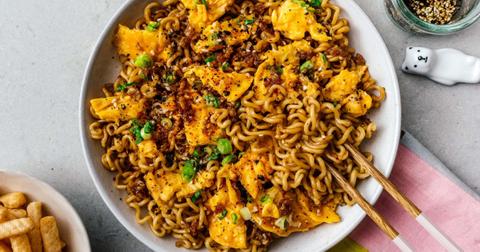 …
Read More