There's no shortage of Ina Garten recipes. The celebrity chef films Barefoot Contessa at her "barn" and has been hosting her cooking show since 2002. As someone who has spent nearly 20 years on camera and even longer writing cookbooks, Garten's amassed quite a catalog of recipes. However, fans keep coming back to three dishes in particular.
3. Ina Garten's Chicken Pot Pie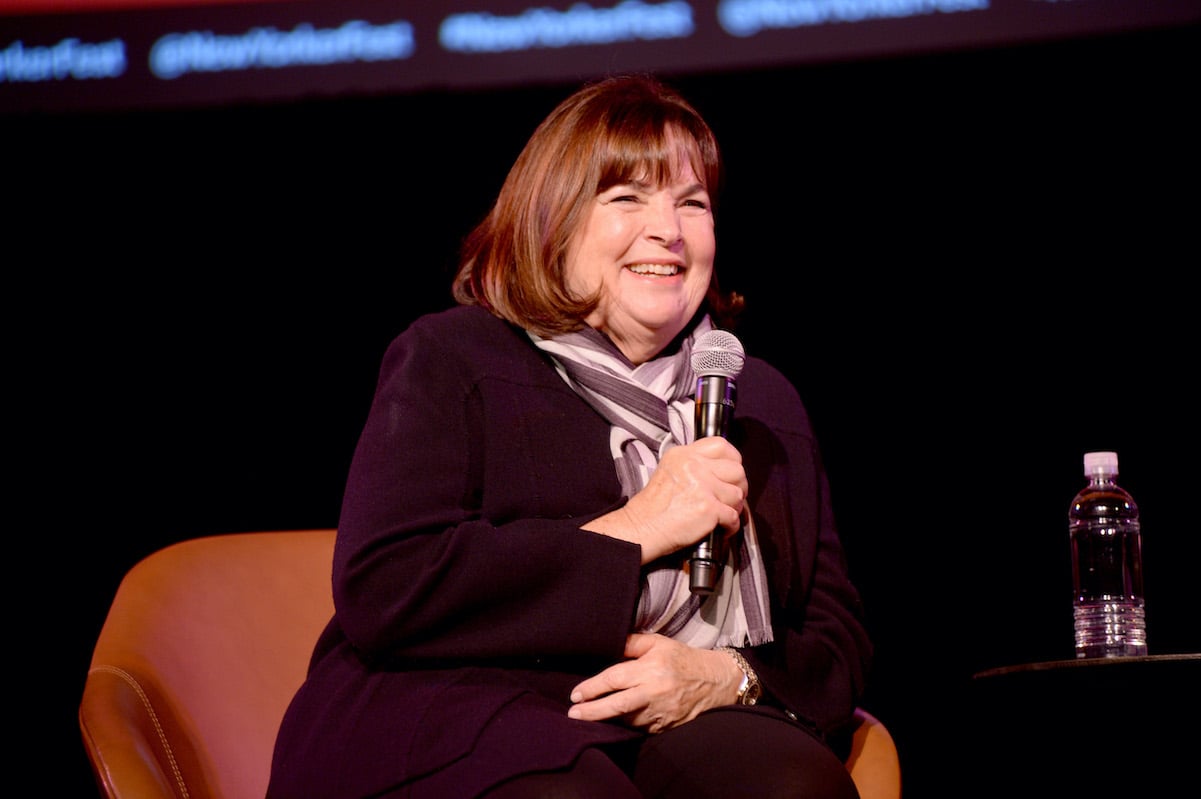 RELATED: 'Barefoot Contessa': Ina Garten's Pasta Recipe That's Only 9 Ingredients
First up is Garten's Chicken Pot Pie recipe. According to Food Network, this particular Barefoot Contessa recipe has more than 1,100 reviews and five stars at the time of publication. Those stats put it in the no. three spot as far as ratings are concerned. 
Garten's take on the classic dish is to intensify the classic flavors. She use typical chicken pot pie ingredients including carrots and peas but she has a trick to turn up the flavor. She adds two chicken bouillon cubes to the chicken stock before it gets added to the white sauce. 
Garten's made other pot pies — her one-pot Lobster Pot Pie is popular among Barefoot Contessa fans — but her Chicken Pot Pie has the highest ratings. The dish comes together in about two hours from start to finish.
RELATED: Ina Garten Uses 1 'Indulgence' to Make the Perfect Peanut Butter and Jelly Sandwich
Ingredients for Ina Garten's Chicken Pot Pie: 
For the filling: 
3 whole (6 split) chicken breasts, bone-in, skin-on
3 tablespoons olive oil
Kosher salt
Freshly ground black pepper
5 cups chicken stock, preferably homemade
2 chicken bouillon cubes
12 tablespoons (1 1/2 sticks) unsalted butter
2 cups yellow onions, chopped (2 onions)
3/4 cup all-purpose flour
1/4 cup heavy cream
2 cups medium-diced carrots, blanched for 2 minutes
1 (10-ounce) package frozen peas (2 cups)
1 1/2 cups frozen small whole onions
1/2 cup minced fresh parsley leaves
For the pastry:
3 cups all-purpose flour
1 1/2 teaspoons kosher salt
1 teaspoon baking powder
1/2 cup vegetable shortening
1/4 pound cold unsalted butter, diced
1/2 to 2/3 cup ice water
1 egg beaten with 1 tablespoon water, for egg wash
Flaked sea salt and cracked black pepper
Another chicken recipe from the Barefoot Contessa. Garten's roast chicken recipe takes second place with upwards of 1,300 reviews and five stars. Around for years, the bestselling author included this recipe in her first-ever cookbook, 1999's The Barefoot Contessa Cookbook. 
RELATED: Ina Garten's Birthday Recipes Fit for a Barefoot Contessa Celebration
Compared to Garten's Chicken Pot Pie, her Perfect Roast Chicken is much simpler to prepare. It only requires a handful of ingredients — many of which are pantry staples such as olive oil or salt — and a few minutes to chop vegetables and season the chicken. From there it goes in the oven for 90 minutes. After resting for 20 minutes, it's ready to eat. 
Ingredients for Ina Garten's Perfect Roast Chicken
1 (5 to 6 pound) roasting chicken
Kosher salt
Freshly ground black pepper
1 large bunch of fresh thyme, plus 20 sprigs
1 lemon, halved
1 head garlic, cut in half crosswise
2 tablespoons (1/4 stick) butter, melted
1 large yellow onion, thickly sliced
4 carrots cut into 2-inch chunks
1 bulb of fennel, tops removed, and cut into wedges
Olive oil
1. Ina Garten's recipe for Beatty's Chocolate Cake
Last but not least is Garten's chocolate cake. Her Beatty's Chocolate Cake recipe takes the top spot with more than 2,300 reviews and five stars at the time of publication.
RELATED: Ina Garten's 5 Most Popular 'Barefoot Contessa' Dessert Recipes, According To Food Network
Originally included in her Barefoot Contessa at Home cookbook in 2006, the recipe has become a fan-favorite. Garten uses freshly brewed coffee and instant coffee to intensify the cake's chocolate flavor. Needless to say, this one is for chocolate lovers. 
Ingredients: 
Butter, for greasing the pans
1 3/4 cups all-purpose flour, plus more for pans
2 cups sugar
3/4 cups good cocoa powder
2 teaspoons baking soda
1 teaspoon baking powder
1 teaspoon kosher salt
1 cup buttermilk, shaken
1/2 cup vegetable oil
2 extra-large eggs, at room temperature
1 teaspoon pure vanilla extract
1 cup freshly brewed hot coffee
Chocolate frosting:
6 ounces good semisweet chocolate 
1/2 pound (2 sticks) unsalted butter, at room temperature
1 extra-large egg yolk, at room temperature
1 teaspoon pure vanilla extract
1 1/4 cups sifted confectioners' sugar
1 tablespoon instant coffee powder