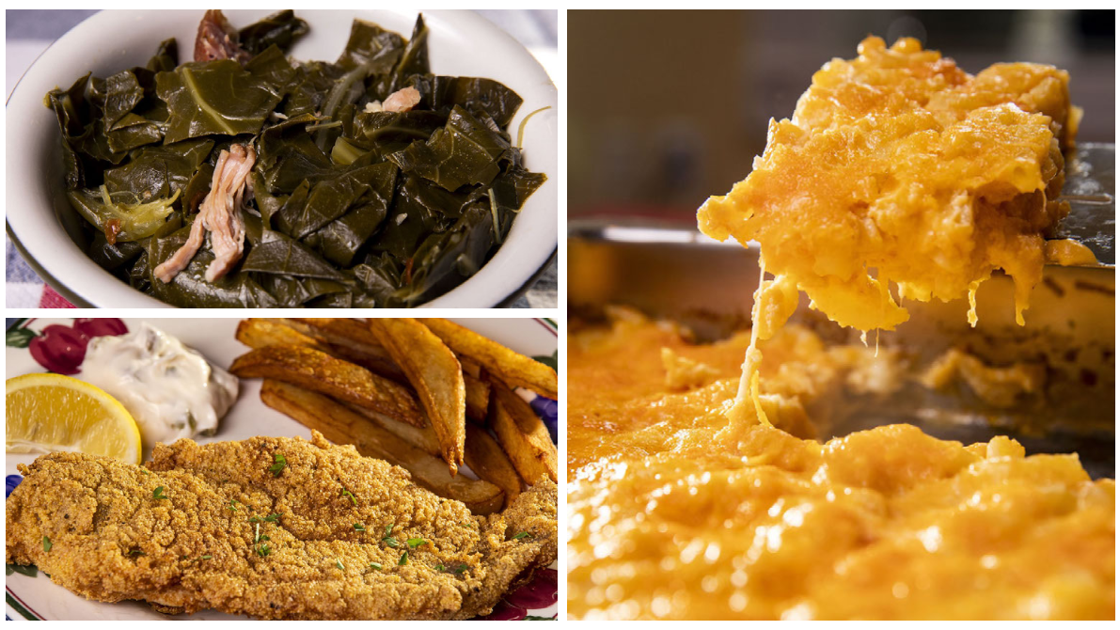 Soul good: 6 recipes that celebrate soul food | Food and cooking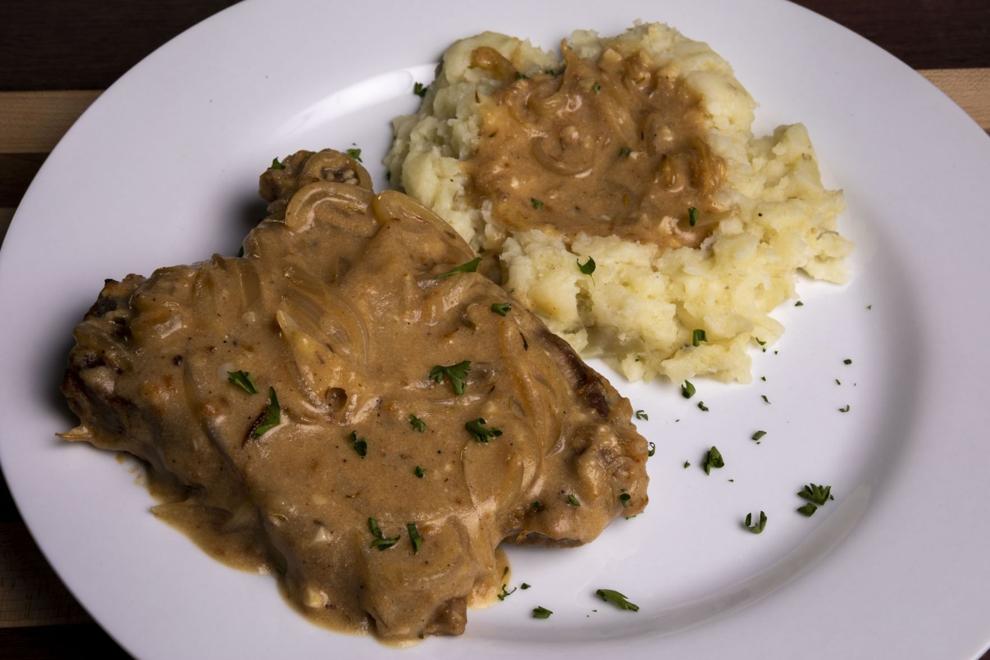 1½ teaspoons onion powder
1½ teaspoons garlic powder
½ teaspoon cayenne pepper
1 teaspoon seasoning salt
½ teaspoon fresh cracked black pepper
2 teaspoons plus 2 tablespoons olive oil, divided
2 tablespoons unsalted butter
1 large onion, thinly sliced
1 teaspoon fresh chopped thyme, or ¼ teaspoon dried thyme
¾ cup buttermilk or heavy cream
Chopped fresh flat-leaf parsley, for garnish
1. Pat the pork chops dry with paper towels to remove any moisture. Season with onion powder, garlic powder, cayenne, seasoning salt, pepper and 2 teaspoons of the olive oil.
2. Dredge each chop in the flour; shake off the excess and keep the remaining flour.
3. Heat the remaining 2 tablespoons olive oil and 2 tablespoons of the butter in a skillet or pan over medium heat. When hot, fry the pork chops in a single layer on each side until golden brown, about 3 to 4 minutes per side (if using boneless pork chops, cook 2 minutes per side). Remove from the pan and keep warm.
4. Pour out all but 1 tablespoon of the fat in the pan and heat over medium heat. Add sliced onions and a pinch of salt. Cook while stirring occasionally, until soft and caramelized, about 10 minutes. (Add 1 tablespoon of the chicken broth if the pan becomes too dry.)
5. Add the garlic and thyme; cook until fragrant, about 30 seconds. Add 2 tablespoons of the remaining flour to the pan. Mix the flour into the onions and cook to dissolve, about 2 minutes.
6. Pour in the chicken broth, scraping up the browned bits from the bottom of the pan. Let the liquid reduce and thicken slightly, about 2 minutes. Whisk in the buttermilk or cream and simmer for 1 to 2 minutes until thick and creamy.
7. Return the pork chops to the pan. Coat them in the sauce and let simmer until the pork is completely cooked through, about 5 minutes. The sauce will continue to thicken as it cooks; if it becomes too thick, add a little cream or broth to thin it out to your desired consistency.
8. Taste and season with salt and pepper, if needed. Garnish with the chopped parsley before serving. Serve warm.
Per serving: 430 calories; 27g fat; 11g saturated fat; 121mg cholesterol; 27g protein; 20g carbohydrate; 3g sugar; 2g fiber; 781mg sodium; 78mg calcium