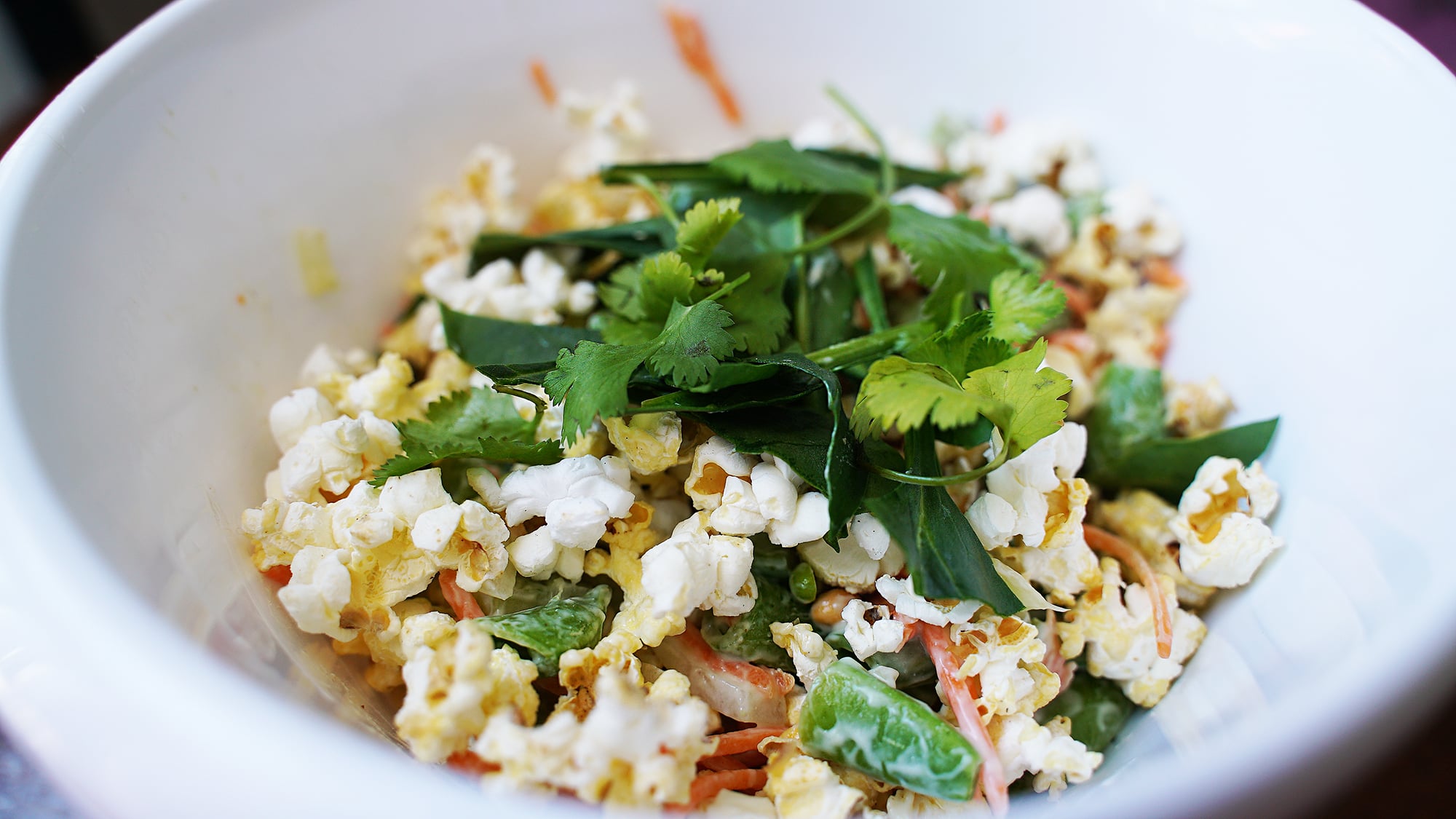 As soon as I saw the giant glob of mayonnaise go into the bowl, I (along with seemingly the entire internet) proceeded to scoff at Molly Yeh's Popcorn Salad, a recipe featured on the home-chef-turned-cookbook-author's Food Network show Girl Meets Farm. This was, of course, before I recalled that so many of the classic "salads" Americans enjoy at picnics and barbecues — macaroni salad, potato salad, egg salad, chicken salad, tuna salad, the list goes on — are held together with mayonnaise too. In fact, they sometimes have a lot more than the half cup this recipe calls for.
A glance at the ingredients list shows that Yeh's salad is a hybrid of two popular side dishes, the recipe borrowing the crunch of shredded carrots and apple cider vinegar from coleslaw, and the mayonnaise, cheese and (pop)corn from Mexican corn salad. Considering Chrissy Teigen recently raved about Cameron Diaz's twist on corn salad, and since coleslaw is such a summer staple that it's always being reinvented, it only seemed fair to give Yeh's a chance — especially since she's already the queen of unconventional salads. (Among her creations are Pizza Salad, Bagel Salad, and even Candy Bar Salad). You can't knock it till you try it, right? And I'm really glad I tried this one.
Popcorn Salad is fairly simple to make, as the most labor intensive step is chopping up the celery and snap peas. You'll start by popping your popcorn in a popcorn popper (try saying that five times fast), or on the stove if you don't have one, then you'll prepare the mayonnaise-based vinaigrette, to which you'll add the chopped vegetables. Once everything is incorporated, top it off with fresh watercress and celery leaves, and it's ready to bring to your dinner table (this isn't exactly the kind of popcorn you'd want to eat at the movies).
If you're worried about the mayonnaise flavor, the apple cider vinegar and Dijon along with the chopped vegetables totally balances it out, and you'd be surprised at how bright and summery this dish actually tastes. Don't be fooled by the social media trolls! "It's so midwestern, so quirky, and so delicious," Yeh said in the episode, and after giving it a chance, I'd have to agree. See for yourself, and keep reading for the full recipe!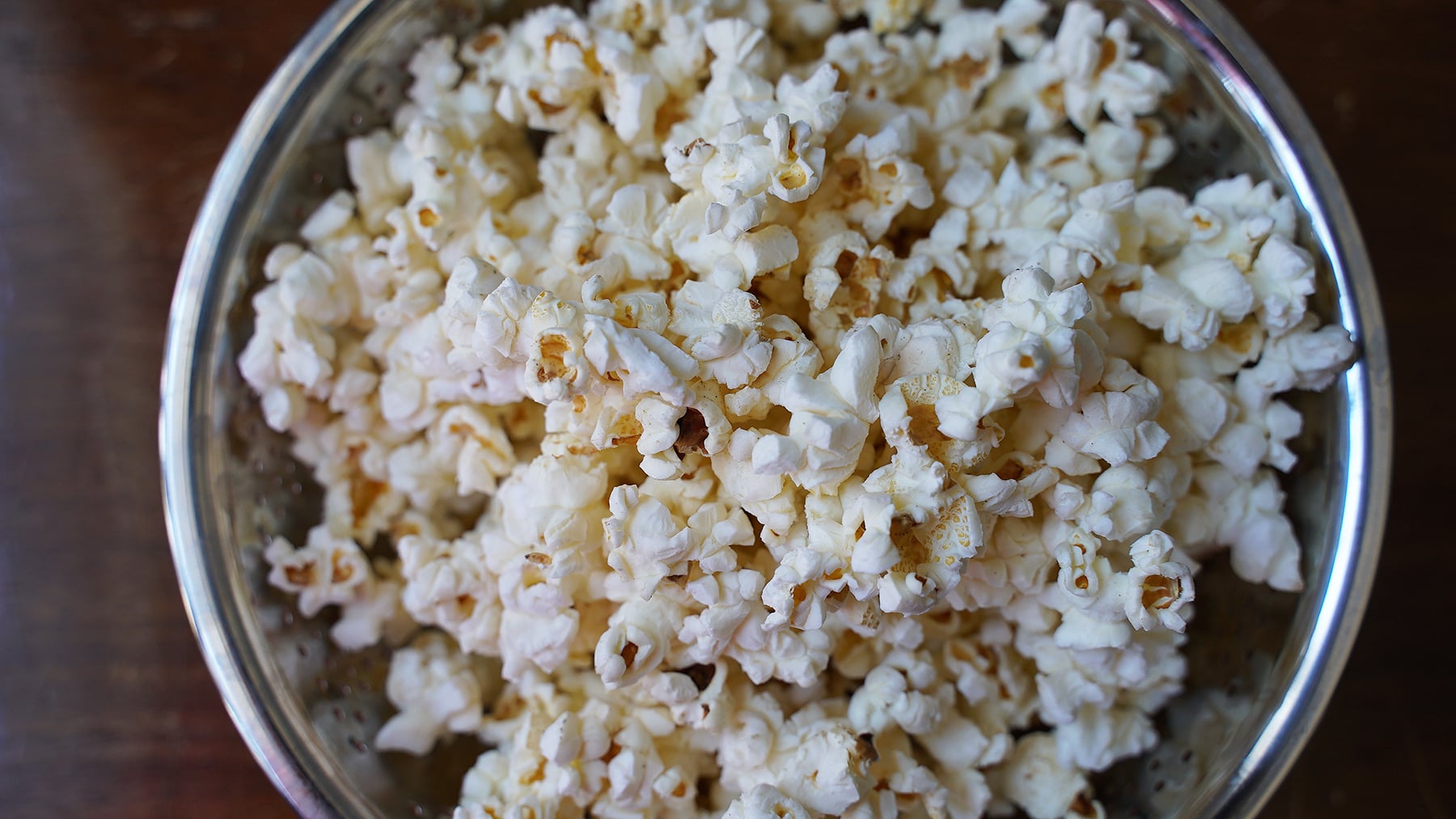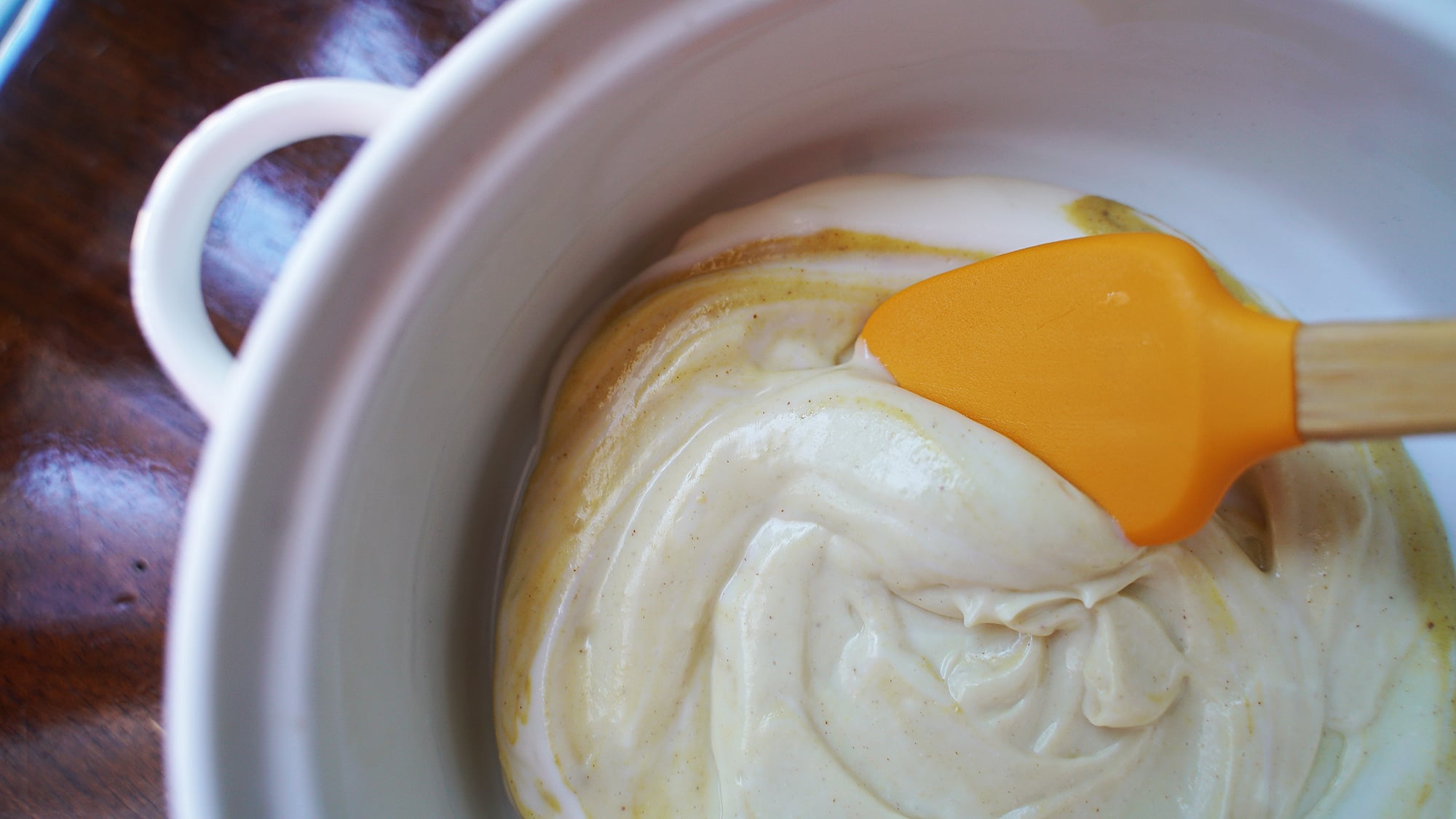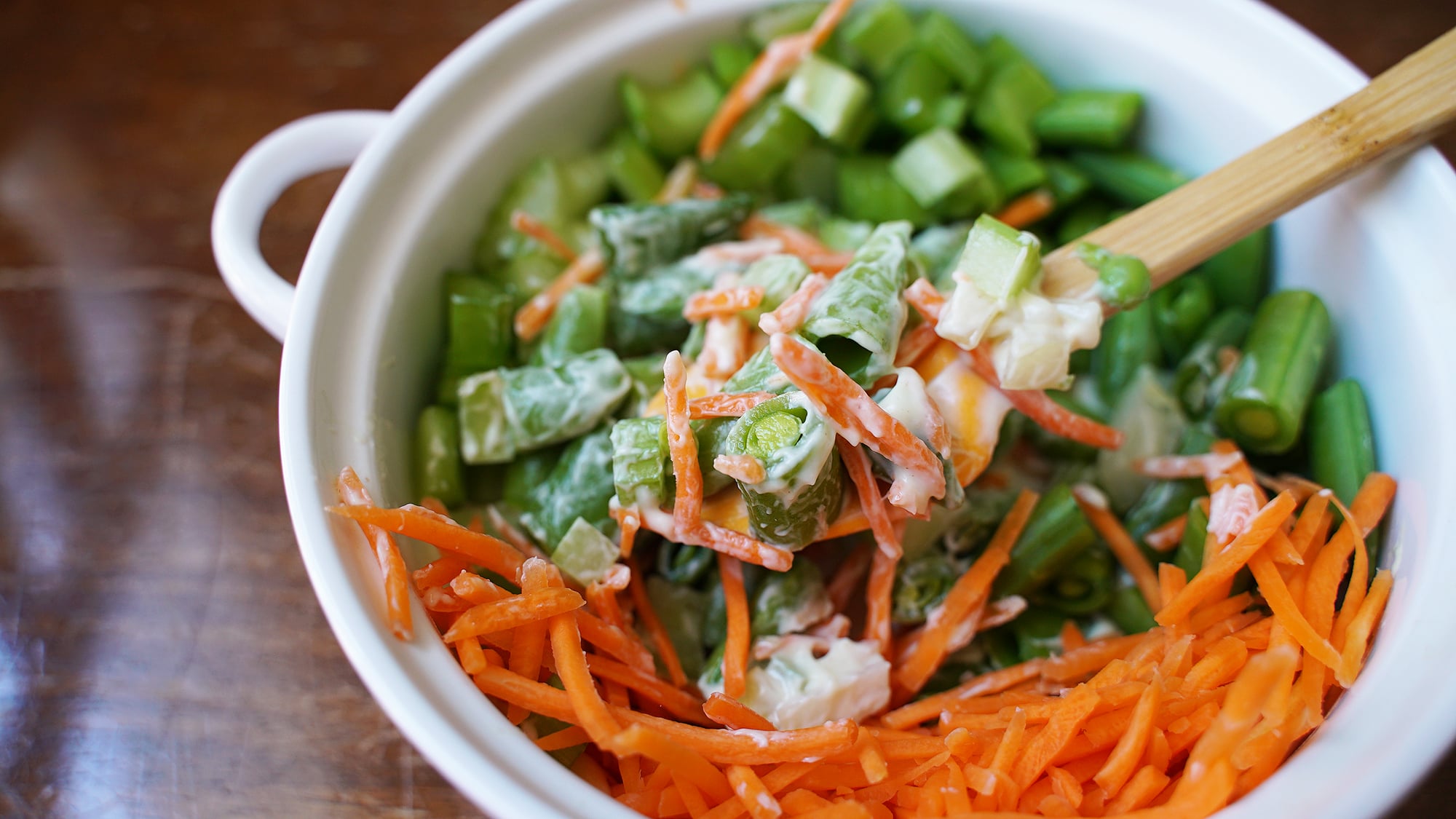 >
Notes
To avoid soggy kernels, Popcorn Salad is best served right after preparing.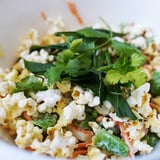 Ingredients
1/3 cup popcorn kernels (will yield 12 cups of popped popcorn)
Vegetable oil, as needed for popping
White Cheddar popcorn seasoning
1/2 cup mayonnaise
1/4 cup sour cream
2 tablespoons apple cider vinegar
1 tablespoon sugar
2 teaspoons Dijon mustard
1 shallot, thinly sliced
Kosher salt and freshly ground black pepper to taste — don't forget popcorn is already salty
2 cups sugar snap peas, strings removed, cut crosswise into thirds
1 cup shredded carrot
1 cup chopped celery plus 1/2 cup tender inner celery leaves
1 bunch watercress, trimmed and torn into bite-size pieces
Directions
Pop the popcorn in a popcorn popper according to the manufacturer's instructions. While still hot, sprinkle with the white cheddar popcorn seasoning to taste. Let cool completely.
Whisk the mayonnaise, sour cream, cider vinegar, sugar, and Dijon together in a large serving bowl. Stir in the shallot. Season with salt and pepper.
Add the snap peas, carrot, and chopped celery and toss to coat. Add the popcorn and toss to coat the kernels in the dressing.
Pile the watercress on top and sprinkle with the celery leaves. Serve immediately and enjoy!
Information
Category

Side Dishes

Yield

6 to 8 servings

Prep Time

30 minutes

Cook Time

10 minutes

Total Time

39 minutes, 59 seconds
Image Source: POPSUGAR Photography / Kalea Martin