An ousted Wisconsin utility regulator is warning that her absence could leave the Public Service Commission deadlocked and stall key infrastructure projects.
Former Public Service Commissioner Ellen Nowak has been locked out of her job by Gov. Tony Evers' administration, which contends her appointment during a lame-duck session of the Legislature was nullified by a recent court ruling.
That leaves the PSC with just two acting members — appointed by governors of different parties — and a slate of major utility cases, including a natural gas connection to the Foxconn manufacturing campus that must be decided by the end of April.
In a court affidavit filed this week, Nowak warned that utility projects that have been through months of regulatory scrutiny could be delayed or go unresolved.
"This will not only threaten to stall development and job creation but also will interfere with the needs of the utilities and the interests of their customers in the provision of reliable service," Nowak wrote.
Nowak notes that PSC Chairwoman Rebecca Valcq has agreed to recuse herself in a number of cases that she worked on as an attorney before joining the commission in January. That would leave commissioner Mike Huebsch as the lone voting member should any of those cases come up before the issue is resolved.
After Dane County Judge Richard Niess ruled last month that Republicans convened the special session illegally, Evers rescinded 82 appointments made in the final days of former Gov. Scott Walker's administration.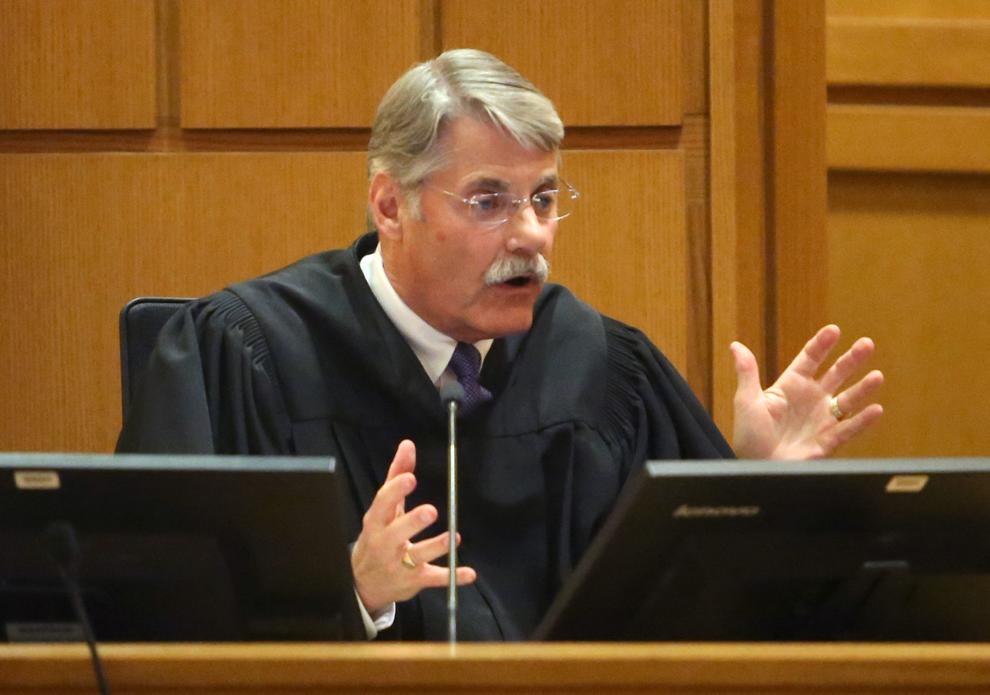 Evers re-appointed 67 of those appointees, who were serving in positions he considered low level, though he has not announced appointments for the other 15 positions.
An appeals court agreed to a GOP request to put Niess' ruling on hold, raising further questions about whether those lame-duck appointments are reinstated.
Last week Nowak, appointed by Walker to a second term on the commission in December, was turned away when she showed up for work, a decision that PSC spokesman Matt Dannenberg said came from Evers' Department of Administration.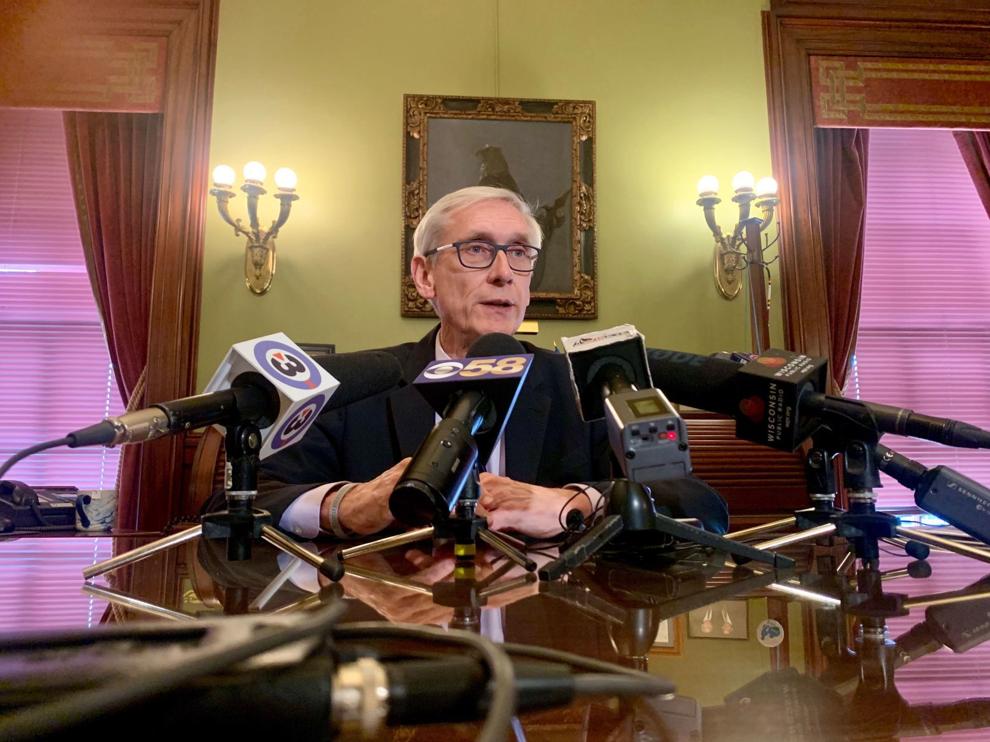 Nowak and GOP lawmakers argue the appeals court ruling should entitle her to return to work. The governor's attorneys say he withdrew the nominations after the confirmations were invalidated by the lower court.
Evers spokeswoman Melissa Baldauff said the governor does not have a specific timeline for naming a new commissioner but plans to do so "sooner rather than later."
Meanwhile, the commission has not met in more than three weeks.
A March 22 meeting to vote on applications for Madison Gas & Electric and WPS to purchase the state's first utility-scale solar farms was canceled hours after Niess issued his ruling.
Dannenberg said the commission, which typically convenes weekly, will likely schedule another meeting soon, with or without a third member.
"I don't think there's anything that's being impacted," he said. "We'll have some longer meetings coming up."
It wouldn't be the first time the commission operated with less than a full roster.
Commissioner Bert Garvin, an appointee of former Republican Gov. Tommy Thompson, was deployed to Iraq with the National Guard in 2005 and 2006, leaving two commissioners appointed by former Democratic Gov. Jim Doyle.
And for a little more than two months in 1998 the commission had only one member, the late Joseph Mettner.
"That doesn't work at all," said Scott Neitzel, who served on the commission from 1987 to 1996. "Two works, but it's sub-optimal."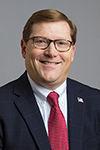 Neitzel, a Thompson appointee, said even a unanimous vote is better with three commissioners.
"The conditions that they put on an order may look different with three than with two," he said. "You have three different perspectives on the case."
This time could be more complicated, thanks to a 1998 law that imposes a hard deadline for the commission to decide on big utility construction projects.
Foxconn deadline looms
In the event that two acting commissioners deadlock, the issue would be considered unresolved, said Cynthia Smith, chief legal counsel for the PSC.
We Energies spokesman Brendan Conway declined to say whether the utility is concerned about the prospect of facing a second Evers appointee.
"We hope the situation is resolved quickly," he said. "This uncertainty could have a negative impact on our customers and on the perception of the state."
Asked if the project was a factor in the governor's decision, Baldauff said "all of the projects and decisions that come before the PSC are important, which is why the governor believes the people of Wisconsin deserve the certainty of knowing that commissioners have been properly appointed."
Other major cases — including applications to build the state's first two utility-scale solar farms, a $700 million natural gas plant in Superior, and a controversial power line across southwest Wisconsin — do not need to be decided until late summer or early fall.
While that may be plenty of time for the courts to decide, it could leave a new appointee with little time to get a handle on a complex issue involving thousands of pages of data and legal arguments.
"For somebody to come on in a transmission case — that's a pretty tough catch-up," said Robert Norcross, a former administrator who retired in 2014 after 36 years with the PSC.
It's uncertain whether Republicans will approve Valcq, who has served on the commission since January and took over as chairwoman on March 2.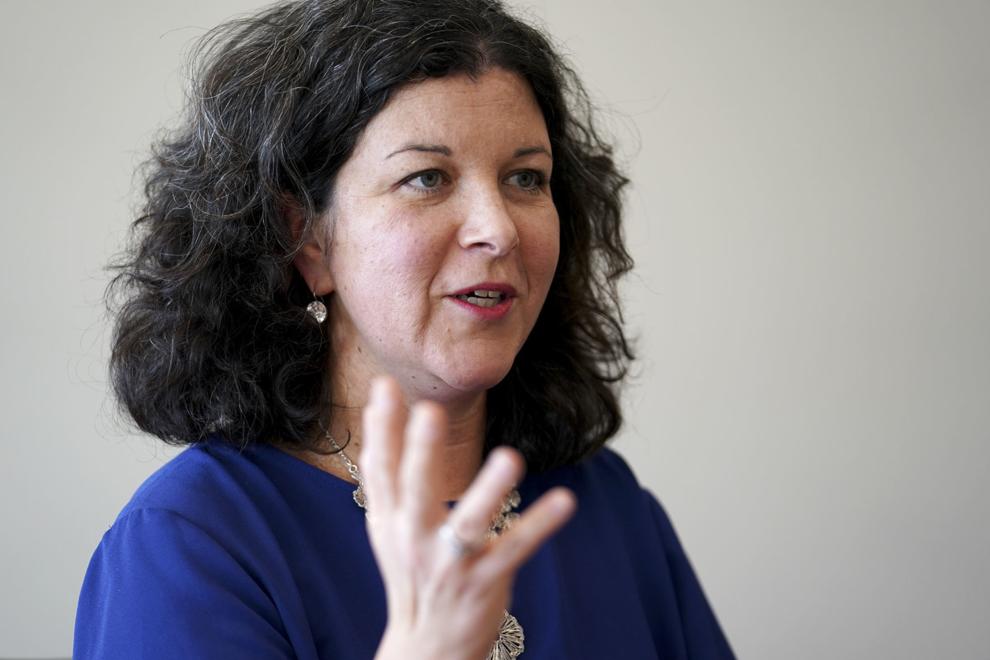 State law allows commissioners to act before confirmation, but the Senate has the power to reject an appointment.
On March 22, the same day Neiss issued his ruling, the Senate's utilities committee unanimously recommended Valcq's confirmation, but the full Senate has yet to vote on Evers' Cabinet appointments.
Senate Majority Leader Scott Fitzgerald's spokesman Alec Zimmerman said no Cabinet confirmation votes are scheduled for this month's floor session next week.
"Senators will continue to discuss the qualifications of the nominees and work through the confirmation process in the coming weeks and months," he said.
Baldauff said it would be "a real departure from past precedent and tradition" for the Senate to reject the governor's appointees, including Valcq, a former utility attorney and the first Latina woman to serve on the commission.
"It would be really unfortunate if Republicans didn't support a highly qualified Latina woman," she said.